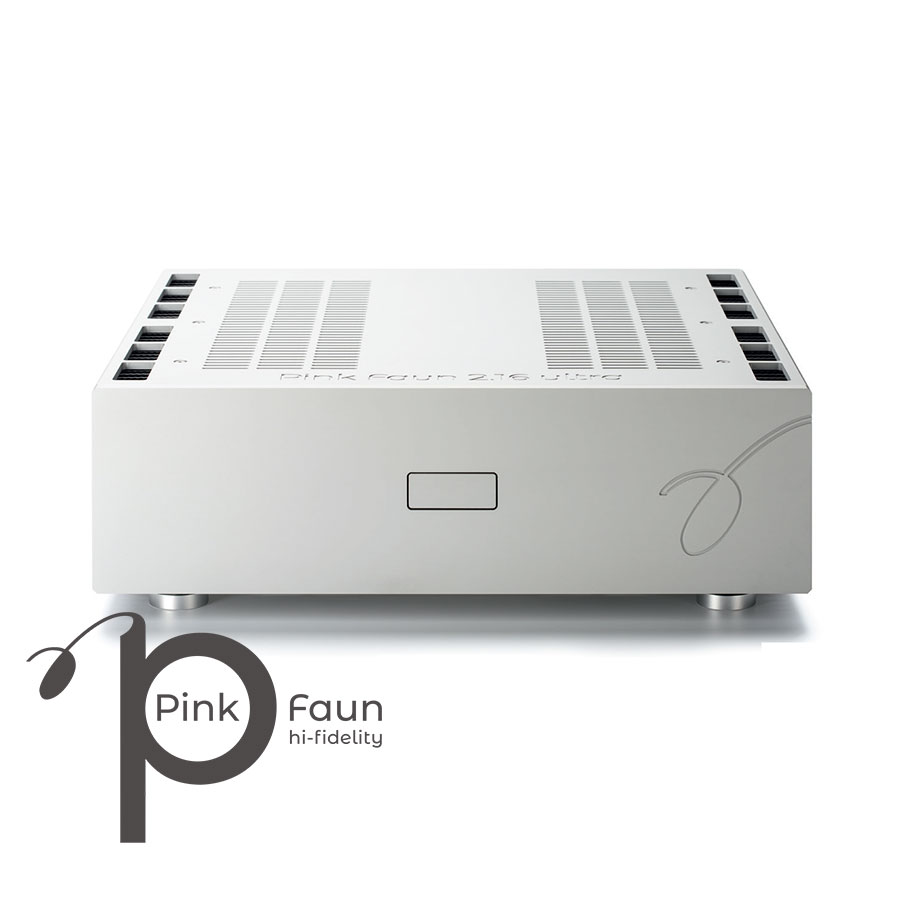 Pink Faun offers fully bespoke music servers made with the best in-house OCXO clocks and power delivery.
The Pink Faun 2.16 ultra is the newest addition to our portfolio of digital playback systems supporting locally stored music files and will streaming content from high quality sources such as Qobuz and Tidal. The 2.16 ultra digital playback system is the acumination of years of experience with digital and analogue combined with Pink Faun's groundbreaking OCXO clock technology.
Pink Faun has teamed up with the best companies in the world to bring you a musical experience not seen before in the landscape we call hifidelity.
The flexible and modular architecture system guarantees a long-term investment that will easily adapt and grow with any changes in the evolution of your musical system.